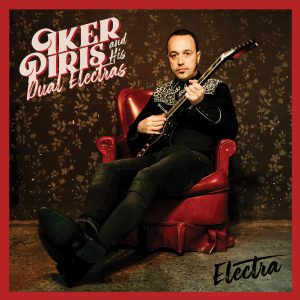 ELECTRA
El Toro Records – 2020
"Electra" is the result of joing forces and talent of composer, guitarist and singer Iker Piris, with the bassist Abdell B. Bop (Nico Duportal, Junior Watson, Lynwood Slim, Duke Robillard), and the drummer Andy Martin (Chris Ruest, Shawn Pittman) performing Iker Piris & his Dual Electras. Released by the El Toro Records label, it is an exponent of the style with its own voice, and has the collaboration of great musicians of the genre such as Nico Wayne Toussaint, Greg Izor and Víctor Puertas. Composed only and exclusively of original songs, and mastered by Mike Mariconda, "Electra" is a personal project, an internal journey through Blues.
---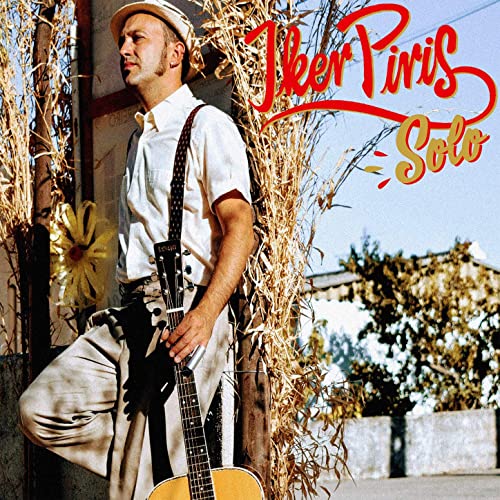 SOLO
Gaztelupeko Hotsak – 2019
Guitarist, singer and composer, Iker Piris has been accustoming us to exquisitely executed and produced works, full of Blues, R ́n ́B and Funk. In them, Piris already manifested himself not only as a virtuoso instrumentalist, but also demonstrated an unusual knowledge of all these genres. Restless and tireless, he has collaborated with countless artists, becoming one of the most active musicians of the genre in the entire state.
Recorded at the Circo Perroti studios of the mythical Jorge Muñoz-Cobo in two sessions and produced by Iker and Jorge, in his first solidarity work he has left the security of the typical band to face a magnificent selection of classics and his own compositions alone with numerous references to rural blues. And all with the signature and stamp of an artist who dominates all subgenres and who handles language to perfection.
This album is a collection of magnificent songs perfectly executed under the great influence of the most primitive blues. But Solo is not only that, Iker Piris and his guitar offer us the honesty of authentic blues, on a journey that only true musicians can take.
---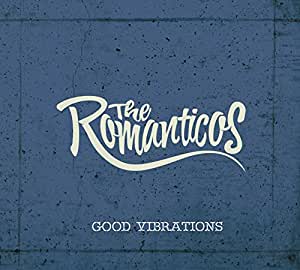 GOOD VIBRATIONS
Gaztelupeko Hotsak – 2017
Playing an instrument is easy, the difficult thing is playing it well. Managing to get sound that identifies you and makes you recognizable among the multitude of musicians with whom you share instrument, that is an achievement destined only to a few. If, like in this case, we talk about a musician who has his feet and soulsunk in a centennial style as is the Blues, the feat of singularity is even greater. "Good Vibrations" the third album by The Romanticos is a good example of exercising one ́s own voice without forgetting the Style.
Iker Piris has released a record of aromas and flavors known to a good gourmet, seasoned with his secrets pices to give it an absolutely personal result.
---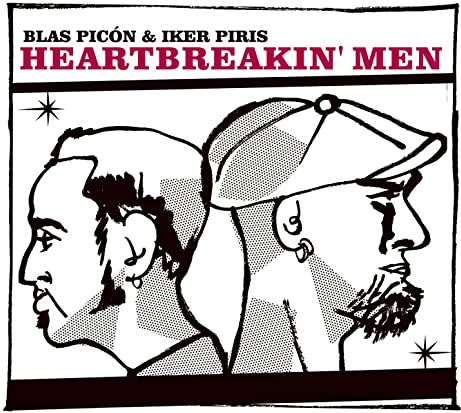 HEARTBREAKIN' MEN
B&I Blues – 2015
Guitar, voices and harmonica with the blues as the main protagonist make up the proposal of the duo made up of Blas Picón & Iker Piris who have seen part of their repertoire materialize in their debut, "Heartbreakin' Men". Together they present a wide repertoire of original songs intended to blow up the prejudices of those who think the blues is boring.
"They flee from common places and a thousand times frequented in other exercises of style, composing all the songs with their own handwriting and that proves that you do not have to be born in Clarksdale to carry the poison of the Blues in your blood. A concise sound artifact." (Manel Celeiro)
---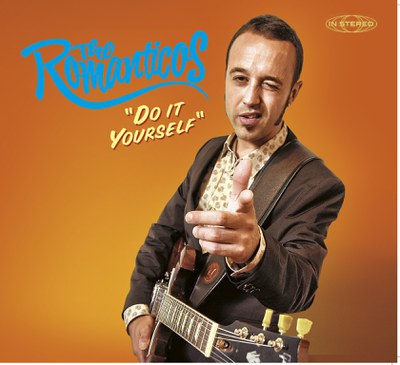 DO TI YOURSELF
Gaztelupeko Hotsak – 2014
It is absolutely obvious, after listening to the first cut of the album, that The Romanticos do not need any help to perform with brilliance and elegance this, their second album "Do it yourself".
A new and exciting walk through the blues and its different forms, which after their magnificent first album "My Time" (2012), is a huge step forward, while definitely placing the band in the top positions among the groups of this gender.
The Romanticos have made a complete, honest and brilliant album, recorded directly, where Iker, accompanied by a huge band, allows us to appreciate his talents as a singer, guitarist and composer at an unusual level.
---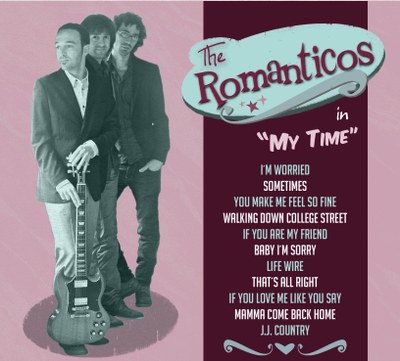 MY TIME
Gaztelupeko Hotsak – 2012
My Time contains 11 songs, some of them versions but although it may sound daring, the true attraction of this album is in the compositions of Iker Piris, genuine pieces of blues, gospel and r & b excellently performed.
---